Culture
---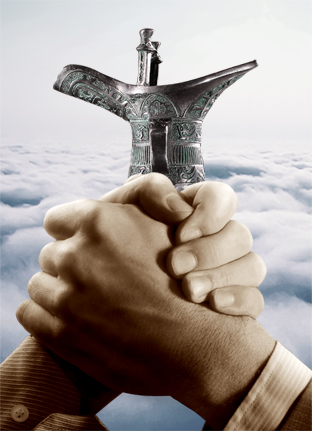 Corporate culture survey:
Our corporate culture focuses on "diligence, integrity, innovation, excellence and win-win outcome". We shall realize excellence through diligence and integrity, and achieve win-win outcome through excellence. The details are shown as follows.
Corporate logo:
The Tianmahui logo interprets through an abstract way our corporate spirit of "keeping forging ahead and pursuit of excellence" and the core values of "continuous innovation and mutually beneficial relation". In ancient Chinese legend, the "heavenly horse (Tianma) is a group of running horses with wings which symbolize speed and diligence. This also embodies our determination and attitude in making constant innovations and the strong commitment of becoming the most outstanding manufacturer and service provider in the same sector. Hui, meaning brilliance, indicates that our company has based our most brilliant glory on our pursuit of the win-win outcome, benefiting the customers and creating the maximum value to the society.
Mission:
We engage in becoming a dedicated and the most excellent manufacturer of LED and its application products and a supplier of the best solutions. Regarding serving the customers and repaying the society as our bounden duty, we will lead the domestic LED products to a road of mature and sound development and boost the continuous improvement of the information application level of the industry and thus surpass the international level.
Vision:
Create display products of aviation aircraft
The establishment of a global sales and service platform
First-class products
Provide first class service