Company profile
---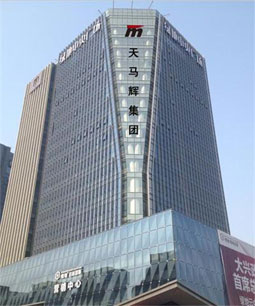 Established in 1999, Beijing Tianmahui Electronic Technology Co., Ltd. including Beijing Tianmahui Lighting Engineering Co., Ltd., Beijing Tianmahui Three-Dimensional Image Technology Co., Ltd., Beijing Tianmahui Cultural Media LLC., Liaoning Tianmahui Optoelectronics LLC., Hebei Yuhui Technology LLC. and Oil Mining Equipment Department. Our Group's organizations in construction include Tianmahui Dongdai River Photoelectricity Industrial Park (floor space: 350 mu; building area: 300,000 sq. meters) and Tianmahui Gu'an Photoelectricity Industrial Park (floor space: 55 mu, building area: 40,000 sq. meters).
Our company is a high-tech enterprise that engages in the development, production, sale, installation and service of LED optoelectronic display technology, computer application technology and the software of related fields. With a registered capital of RMB 105 million, our company boasts powerful technical background and a development and production team made up of experts, doctors, masters and senior engineers on LED display. Supported by a highly competitive talent pool and technical advantages as well as through our unremitting efforts over the years, we have more than 60 types of LED displays and our outdoor displays have come into wide use in schools, roads, factories, enterprises and public institutions, shopping malls, exhibition halls, museums, fashion clubs, city squares, and other places. Besides, we have made great progress in semiconductor lighting series, such as fluorescent tubes, high power spot lights, tube lights, solar street lamps, and other products. Operated under the management concept of "people foremost, customer focus, quality first and leading technology", our products have won general approval of both the domestic and international market and have been available across the country.
In order to further improve our product quality, our company has made great effort in management, technical development and production. We have invested more than 100 million Yuan in setting up a 30,000 sq.-meter office and production area and a 10,000 sq.-meter automatic production line in Beijing. So far we have obtained the occupational health and safety management system certification, environment management system certification, ISO9001:2008 international quality management system certification and have become a member unit of the LED Display Branch of China Optics and Optoelectronics Manufacturers Association. Moreover, our products have obtained the CE, 3C, IP65 and other certifications, and our LED display editing and play software has obtained the computer software copyright certification. Additionally, our company has received many honorary titles such as "national model enterprise in guaranteed quality and reputation" and "national model enterprise in guaranteed product quality and honest management".